Rik Emmett / Rockit Sounds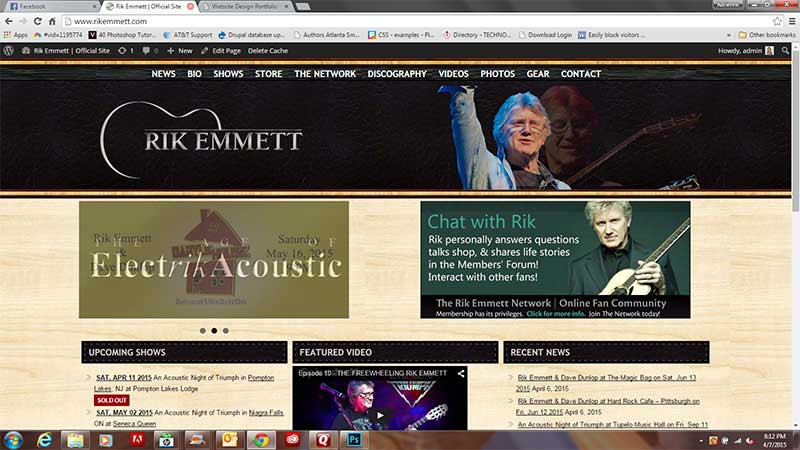 Official website for former "Triumph" front man Rik Emmett of Toronto, Canada.
Recycled design elements with complete rebuild of outdated and insecure website infrastructure.
New for 2021:  converted from standard WordPress theme to Divi builder w/ child theme with upgraded JavaScript/JQuery and WP 5.7 compatibility. 
WordPress with centralized plugin management.
Customized e-commerce for downloadable music and books, integrated with subscription membership management. Membership  integrated with separate phpBB bulletin board allows for single registration and sign-in to both WordPress and phpBB; bulletin board information displayed within WordPress private pages.
Fully responsive design includes social media integration:  YouTube Channel, Flickr galleries/sets, Facebook Feed
HTML5/jQuery-based audio and video.
Webmaster Services:  SDOC provides all hosting, email, content updates, ecommerce store management, customer service requests, MailChimp-based email marketing, basic accounting of sales via PayPal reporting and worldwide online music distribution via TuneCore and integration with two global record labels.
Learn about the website development process on the blog.
Previous version based on original static design template with limited responsiveness: