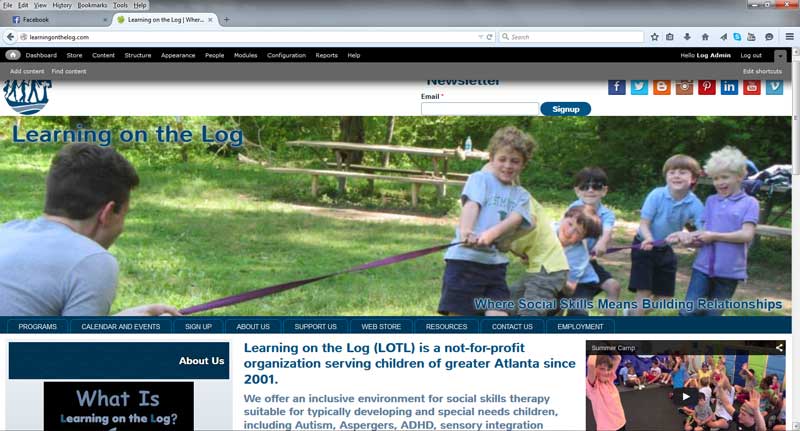 A custom-built comprehensive solution in Drupal 7 for Learning on the Log activity program and preschool in Sandy Springs, GA.
Custom responsive theme in HTML5/CSS3.
Customizable per-page screen-width header images.
Constant Contact integration with newsletter signup.
Customized content views including video slideshows
Embedded social media including Facebook and YouTube
Custom organization of content on each page, including accordion blocks and page-width layouts.
Self-hosted e-commerce for merchandise
Custom blogs where needed for administrators.
Custom contact forms
Instructed and advised staff on how to maintain all content and updates.
Online activity/class registration/donation system powered by CiviCRM.
Learn more about the development of this website on the blog.