Dunwoody Homeowners Association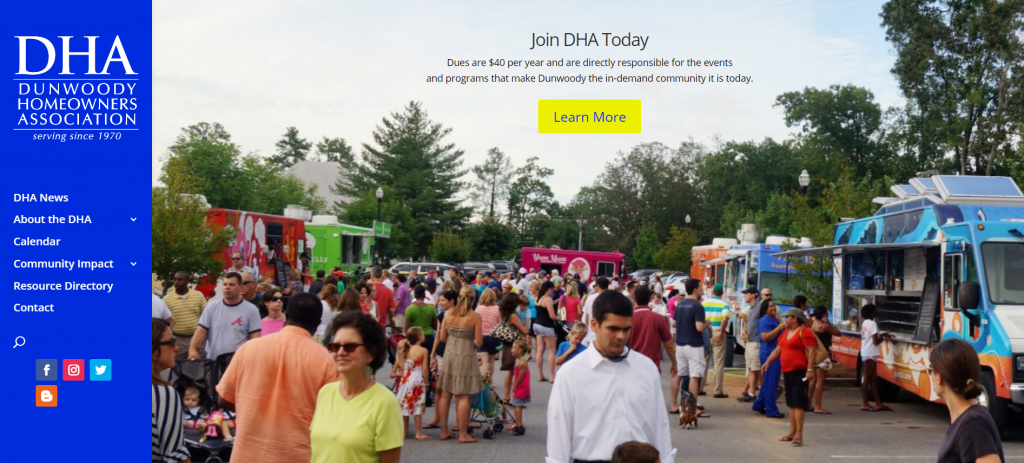 Complete teardown/rebuild of 10-year old website in large-scale ASP database.
WordPress with custom design and layout of each page.
Social media integration including Facebook and Blogger.  Routine livestream videos and events via Zoom.  Email newsletter via MailChimp.
Customized calendars:  a central calendar for all events, with customized breakouts for individual event series.
Central member management with online membership subscription
Local resource directory of regional businesses, media, social clubs
Several editors manage various elements according to custom brand guide.  Members were educated on website maintenance and newsletter creation.