Susan B Renegar, CPA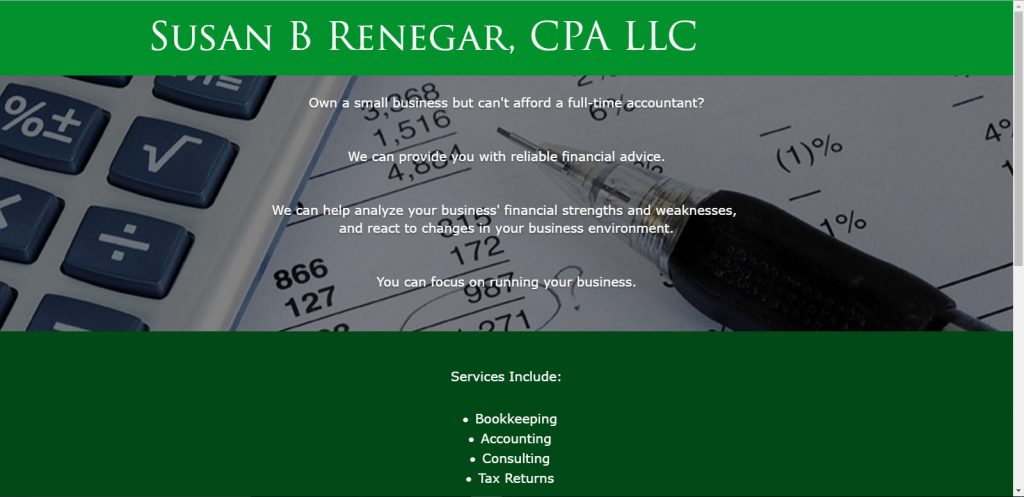 Billboard-style website for Susan B Renegar, CPA for local businesses in Dunwoody, Georgia.
SDOC provides custom design and hosting.
The one-page website was upgraded to modern design standards in Q1 2016 and includes fully-responsive features.
The original was created in 2008, prior to the explosion in mobile devices and when screen sizes were more limited.