Georgia State Rep Tom Taylor – District 79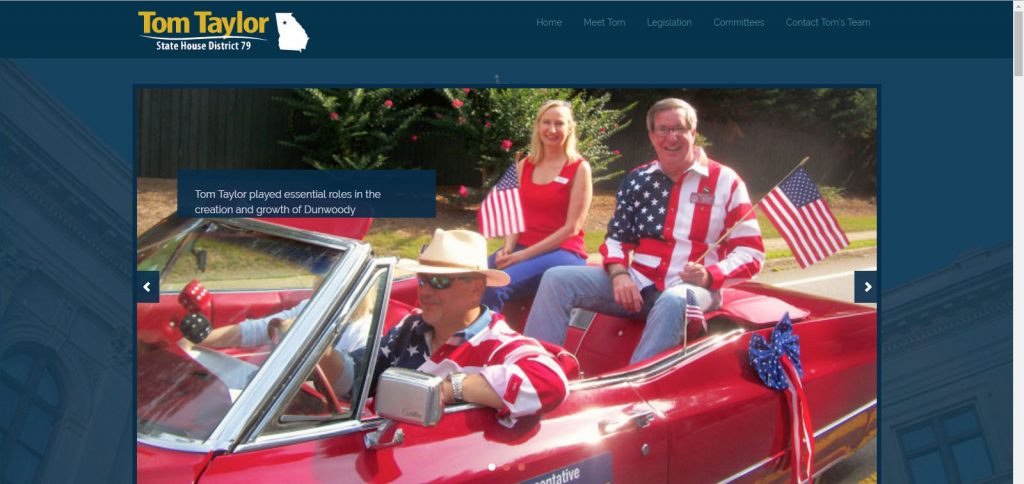 Informational website for Georgia State Representative Tom Taylor District 79  (Dunwoody, Doraville, Chamblee)
SDOC provided complete website design, redevelopment and hosting services after the original website was abandoned.
SDOC customized a traditional political theme for a WordPress site with a changeable slideshow.
The website was created in time for a controversial primary campaign for reelection and time was of the essence to create a library of posts/articles highlighting the legislator's voting record.
Previous SEO was nonexistent.  Standard search engine optimization techniques were employed to boost Google ranking as high as possible in 3 weeks in spite of extensive media coverage using the same keywords.
SDOC provided consulting services for social media integration and maintenance during the primary campaign. (Facebook, Twitter)